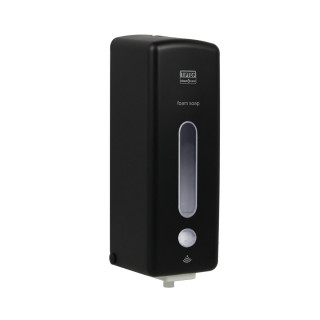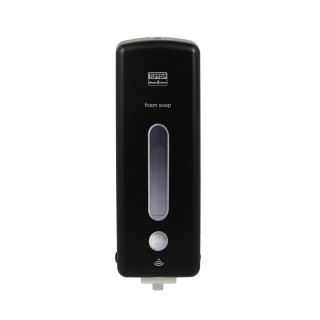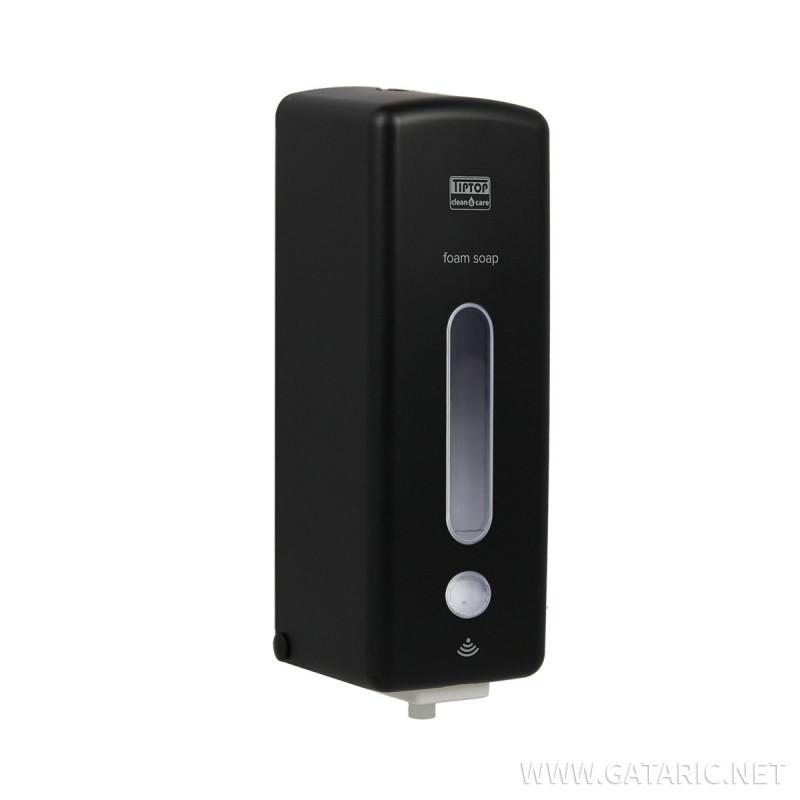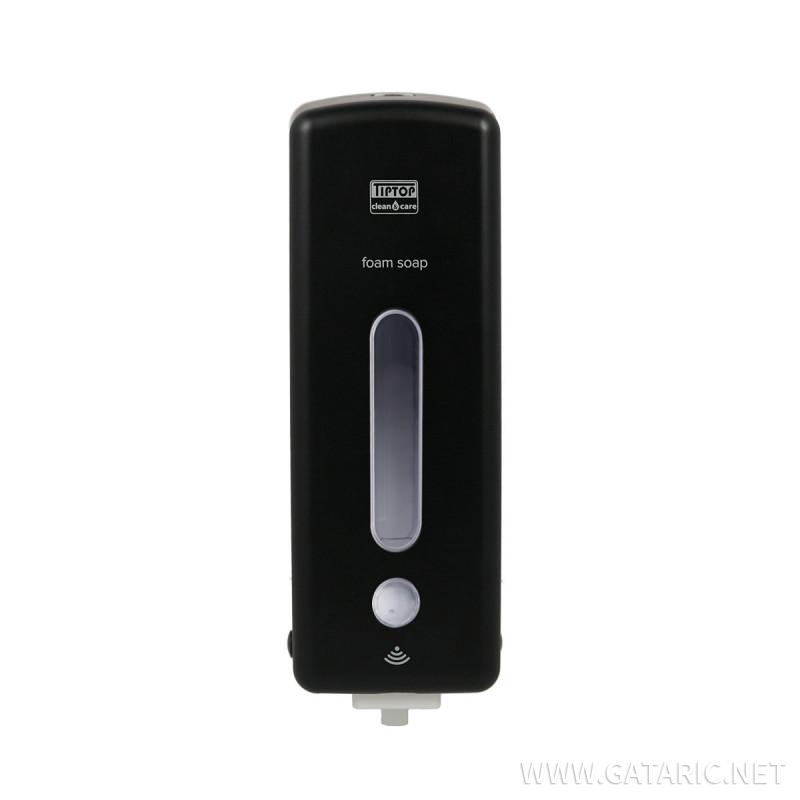 Tip Top Clean
Soap dispenser with sensor "Foam Soap"

• Filling and pump closed system
• absolutely non-contact delivery of the content
• durable metal lock
• Cutouts for easy attachment
• easy battery replacement
• easy filling
• impact-resistant plastic housing
• easy assembly
• Dimension (HxWxD): 280x105x108 mm
• Material: Plastic
• Color white
• Quality made in Germany
Check availability
To see the prices, you must be registered as a legal entity.
Professional cleaning
Thorough cleaning of the skin is easier than ever with our soap dispensers. The dispensers are easy to use and very economical. "Foam soap" - non-contact foam soap dispenser Foam soap is completly environment friendly. The water consumption when washing hands is reduced by up to 46%. Our foam soap is fragrance and color neutral and can therefore also be used in food processing areas. The foam soap dispenser works without contact and meets the highest hygiene and eficience standards. The sensor attached to the bottom of dispenser makes it higly functional.
Our foam soap with natural, skin-related lipids is very kind to the skin and dermatologically tested.
Product benefits
• completely non-contact
• easy filling
• high filling capacity
•impact-resistant plastic housing
• easy assembly

To achieve the best results, we recommend industrial batteries from Ansmann Germany AN 1504-0000.

Basic information
Item number
TTC 408533
Bar code
3871284085338
Product name
Soap dispenser with sensor "Foam Soap"
Category
Soap dispenser
Brand
Tip Top Clean
Color
Black
Measurement unit
psc
Dimensions
Length
10.8 cm
Width
10.5 cm
Height
28 cm
Weight
0.793 kg
Logistics information
Sales unit
1
Basic Package
1
Inner pack
/
Transport box
20