'' Deutsch''

Davor stehen, weiter sehen, eine Vision und ein klares Konzept haben, inspiriert, kreativ und ausdauernd sein, hingebungsvoll arbeiten, ein Lider und auffallend sein und mehr zu bieten haben... Mit einer Mission, die einen Neuanfang andeutet und die Verpflichtung setzt, neue Ansatzpunkte und Standards im Geschäft zu setzen, die gesetzten Ziele zu erreichen und in den vergangenen 25 Jahren neue Ideen für die Zukunft und die kommenden Generationen zu generieren. Wir leben unsere Träume und machen unmögliche Dinge zugänglich, durch die enorme positive Energie, die wir in die Schaffung eines innovativen Teams junger und motivierter Menschen investieren. Unseren Enthusiasmus haben wir auf jedes von uns geschaffene Produkt übertragen, weil es uns wichtig ist, dass alle, die sie verwenden, ein Teil der gesamten Geschichte werden und mindestens einen Bruchteil der Energie, die wir investieren, spüren.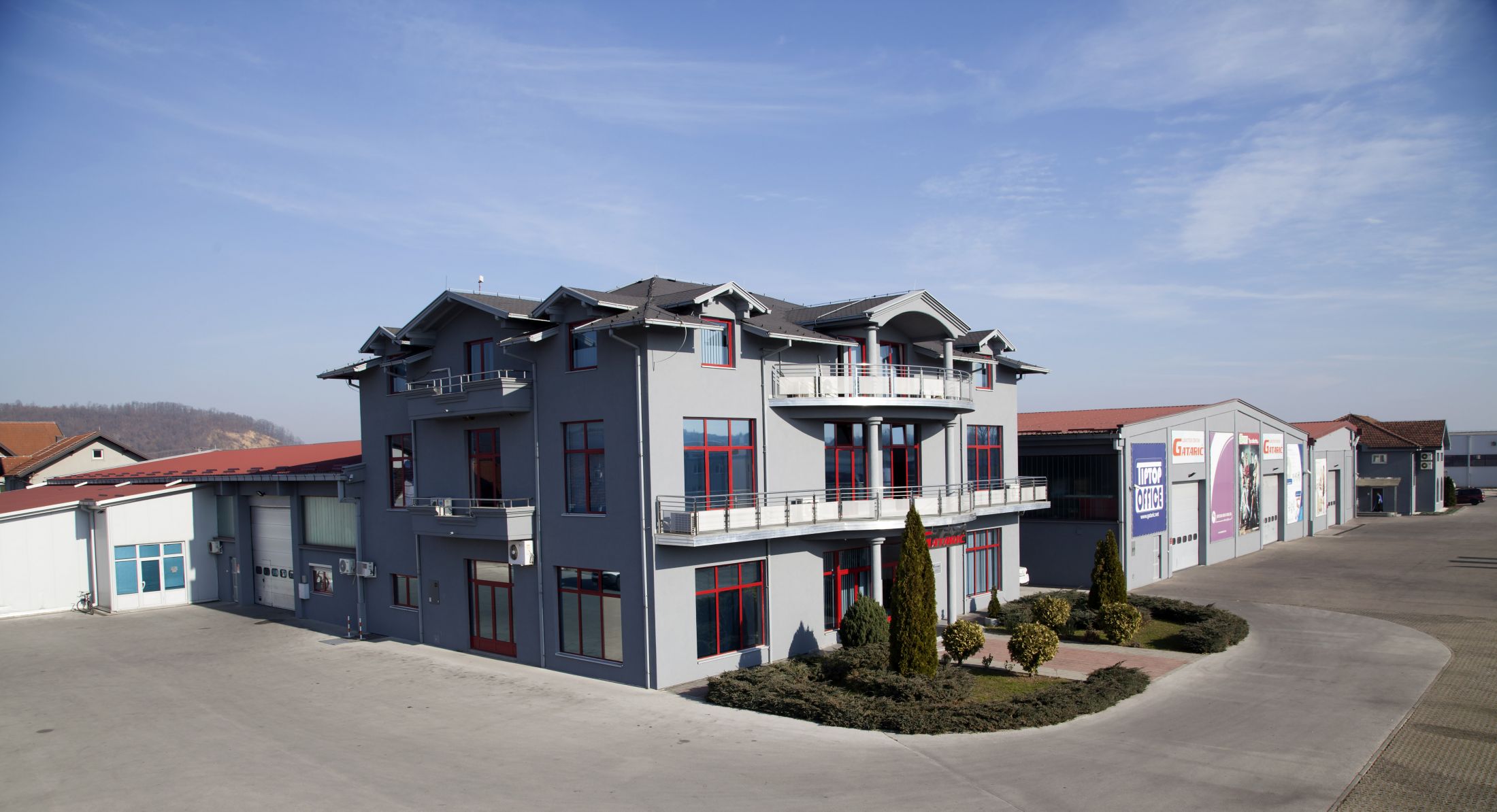 Das Gatarić Unternehmen - Der Lider in der Produktion und im Vertrieb von Büro - und Schulartikeln

SPIRIT UND TIP TOP OFFICE tragen alle Eigenschaften moderner Marken, die durch kontinuierliche Investitionen in die Produktqualität entstanden sind, inspiriert von den Bedürfnissen eines modernen Kunden und aufgefrischt durch das moderne Design junger talentierter Designer. Erworbene Position bei allen unseren Partnern, versuchen wir täglich durch ein komplettes und stabiles Sortiment und Logistik, die ein integraler Bestandteil des Gesamtangebotes ist zu stärken. Unser Geschäft haben wir in Derventa begonnen, einer kleinen Stadt mit mutigen Menschen im Norden von Bosnien und Herzegowina, in der heute die Zentrale der Gatarić Gruppe sowie das logistische Vertriebs- und Zollfreieslager untergebracht sind.
Selbstständige Mitglieder der Gatarić Gruppe sind in Serbien unabhängig tätig, als Gatarić International Gruppe, in Belgrad und Novi Sad sowie in Kroatien als Gatarić Group mit Sitz in Slavonski Brod, von wo aus sie erfolgreich und konsequent gemeinsame Ziele verfolgen, sich auf die Besonderheiten einzelner Märkte einstellen und eine erkennbare Geschäftsstrategie entwickeln.
Der Markt von Bosnien und Herzegowina wird neben Derventa zusätzlich durch den spezialisierten Multi-Shop-Groß und Kleinhandel in Banja Luka und Sarajevo als die wichtigsten Wirtschafts- und Verwaltungszentren des Landes abgedeckt.

Als stolzes Mitglied der CARA GmbH Gruppe aus Österreich haben wir mit ihrer starken Unterstützung nahezu unrealistische Höhen erreicht und eigene Marken erfolgreich auf den anspruchsvollen EU-Markt gebracht. Wir legen großen Wert darauf, dass alle unsere Partner und Kunden zufrieden sind. Daher respektieren wir ihre Vorschläge und versuchen ihre starke Unterstützung in der Geschäftswelt zu sein. Wir haben moderne Technologien in die anspruchsvollsten Geschäftsbereiche eingeführt, um eine genaue und schnelle Lieferung bestellter Artikel als Grundlage für langfristiges Vertrauen zu gewährleisten.
Schnelligkeit und Präzision in der Lieferung sowie ein sehr ausgewogenes Verhältnis von Preis und Qualität aller Artikel im Sortiment sind die grundlegenden Parameter, auf denen unsere Geschäftsphilosophie beruht. Wir sind davon überzeugt, dass alle Produkte aus den Sortimenten in allen Märkten, in denen wir präsent sind, von gleicher Qualität und Sicherheit sind und dass sie selbst die anspruchsvollsten Vorschriften und Kriterien erfüllen, die die Bereiche Gesundheit und technische und technologische Sicherheit regeln.

SPIRIT UND TIP TOP OFFICE sind Marken, die eine große Auswahl an qualitativ hochwertigen, sicheren, modern gestalteten und preisangepassten Artikeln in ihrem Portfolio haben, die sogar die Anforderungen der anspruchsvollsten Kunden erfüllen. Wir zeigten die Ernsthaftigkeit in der Absicht, die Grundprinzipien des Geschäfts zu erhalten und zu regeln, indem wir internationale Standards in Bezug auf das Management des Umweltmanagements und die garantierte Herkunft bestimmter Produkte einführen - ISO 9001: 2008, ISO 14001: 2015, FSC. Besonders stolz sind wir auf die Einführung des BSCI-Standards, mit dem wir unser Geschäft auf alle positiven nationalen und internationalen Rechtsvorschriften ausgerichtet haben und damit ihre soziale Verantwortung unter Beweis gestellt haben.
Mit ihrer innovativen und modernen Geschäftsphilosophie hat sich die Gatarić-Gruppe zu einem modernen Großhandel entwickelt, der sich den Herausforderungen der heutigen Zeit anpasst und neben seinen Marken führende europäische und internationale Hersteller der Branche zusammenbringt. Wir sind zuversichtlich, dass positive Geschäftstrends kommen werden, in denen die Gatarić Gruppe als zuverlässiger Partner mit einer klaren Antwort auf die Anforderungen des modernen Kunden anerkannt wird.
Ja, wir können es schaffen, weil wir Ihr Partner für eine neue Ära sind!
''ENGLISH''

To stand ahead, to see further, to have a vision and a clear concept, to be inspired, creative and persevering, to work devotedly, to be a leader and clearly stand out and offer more… With a mission that suggests a new beginning, and a commitment to place new starting points and business standards – achieving the envisaged goals and generating new ideas for the future and for generations to come for the past 25 years. We are living our dreams and making impossible things become accessible, through an enormous amount of positive energy that we invest in the creation of an innovative team of young and motivated people. We transfer our enthusiasm to each and every item that we create, because it is our desire that everyone who uses them becomes a part of our story and feels at least a fraction of the energy that we are investing.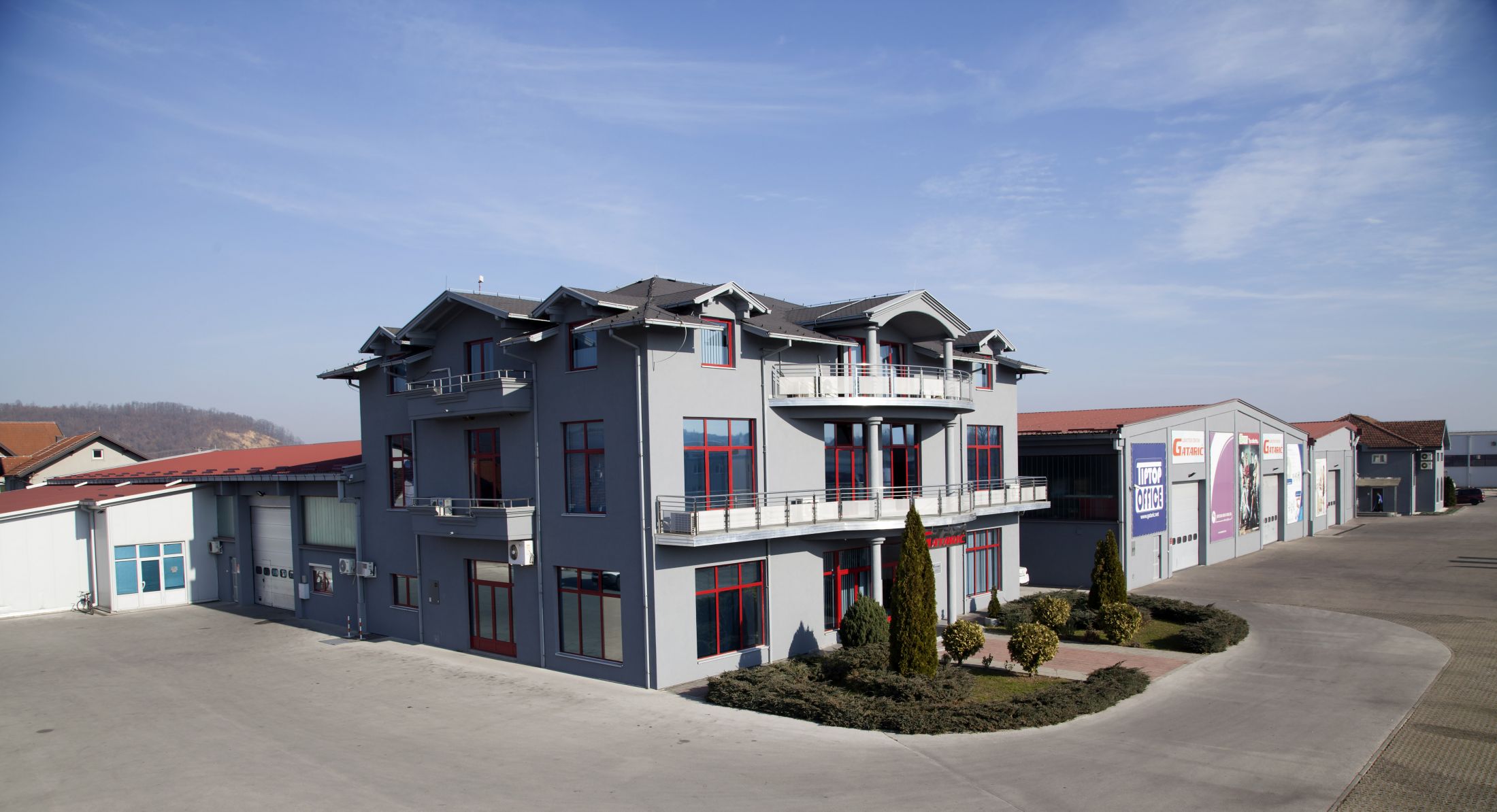 The Gatarić Company - leader in the production and distribution of office and school supplies and equipment.

SPIRIT & TIP TOP OFFICE carry within them all the characteristics of modern brands, created as a result of continuous investments in product quality, inspired by the needs of the contemporary customer and refreshed by the modern design of young and talented creators. We are striving to strengthen the position that we have acquired with all our partners, on a daily basis, through a complete and stable assortment and through logistics which is an integral part of the total offer.

We started our business in Derventa, a small town of courageous people in the north of Bosnia and Herzegovina, where the head-office of the Gatarić Group is currently located, as is the logistics-distribution and re-export centre. Autonomous members of the Gatarić Group are independently operating in Serbia – Gatarić International Group in Belgrade and Novi Sad, and in Croatia – Gatarić Group with a head office in Slavonski Brod, from where they are successfully and consistently following common goals, adapting to the specificities of individual markets and developing a recognizable business strategy. The market of Bosnia and Herzegovina is, in addition to Derventa, covered by specialized Multi Shop wholesale suppliers in Banja Luka and Sarajevo, as the most significant economic and administrative centres in the country.

As a proud member of the CARA GmbH Group from Austria, and with their strong support we have reached almost unattainable goals and we have successfully placed our brands on the demanding EU market. We are very concerned about the satisfaction of all our partners and customers and we therefore take their ideas and suggestions into account and strive to be a strong and reliable support in their business operations. We have introduced contemporary technologies into the most demanding business segments in order to ensure accurate and fast deliveries of ordered items as the basis on which long-term trust is built.

Speed and precision, when it comes to delivery, as well as a very balanced ratio of prices and quality of all items from the assortment, are the basic parameters on which our business philosophy rests. We are consistent in our view that all items from the assortment must be equally high-quality and safe for use in all markets in which we are present, and that they must fulfil even the most demanding regulations and criteria that govern the areas of health and technical and technological safety.
SPIRIT & TIP TOP OFFICE are brands that have a wide range of quality, safe, contemporarily designed and price-adjusted items in their portfolio, that can satisfy the needs of even the most demanding customers. We have demonstrated our determination to preserve and regulate the basic principles of business by introducing international standards regarding management, environmental protection and guaranteed origin of certain items - ISO 9001:2008, ISO 14001:2015, FSC.
We are particularly proud of the introduction of the BSCI standard, by which we have aligned our operations with all domestic and international positive legal regulations and thus demonstrated our social responsibility.
With its innovative and contemporary business philosophy, Gatarić Group has grown to become a contemporary wholesale supplier, adapted to present-day challenges, which, in addition to its own brands, unifies the assortments of prominent European and global manufacturers in the industry. We are confident that positive business trends can be expected in the future, in which the Gatarić Group will be recognized as a reliable partner with a clear answer to the demands of the contemporary customer.
Yes, we can do it, because we are your partner for the new era!