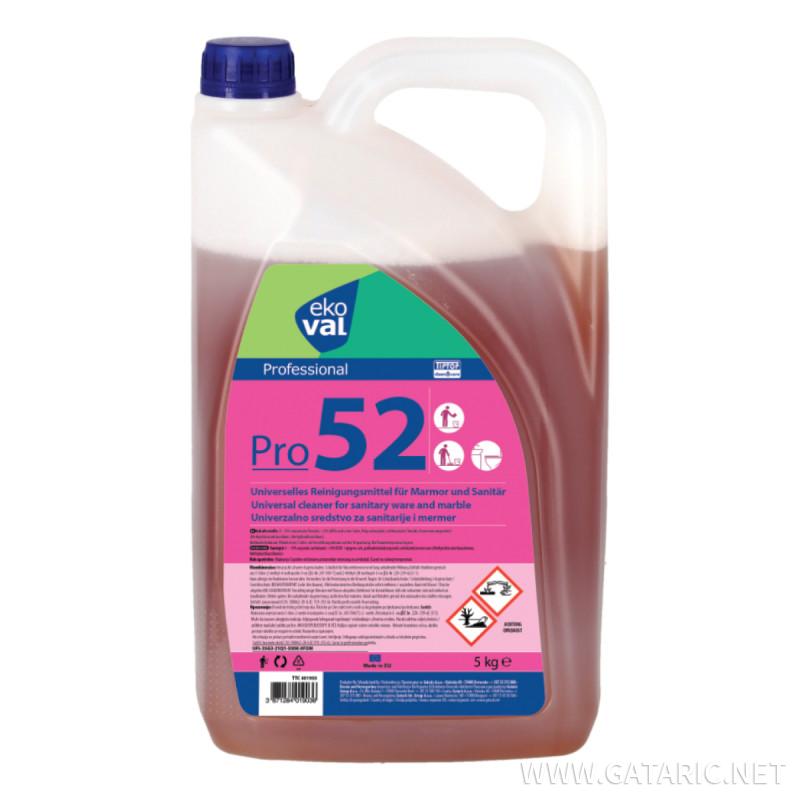 Tip Top Clean
Marble cleaner Pro 52 5kg

• The product is used to efficiently clean all stubborn dirt from various surfaces (marble, ceramic, glass, plastic and stainless steel).
• It is suitable for cleaning all sanitary surfaces.
• Regular use prevents limescale deposits.
• The product is particularly suitable for marble.
• 3% solution is used for cleaning.
• The concentration and duration of the cleaning solution depends on the composition and thickness of the contaminants.
• After cleaning the surface, rinse thoroughly with water and wipe dry.
Check availability
To see the prices, you must be registered as a legal entity.
Basic information
Item number
TTC 401903
Bar code
3871284019036
Product name
Marble cleaner Pro 52 5kg
Category
Floor & Surface Detergents
Brand
Tip Top Clean
Measurement unit
pcs
Dimensions
Length
/ cm
Width
/ cm
Height
/ cm
Weight
5 kg
Logistics information
Sales unit
1
Basic Package
1
Inner pack
/
Transport box
3