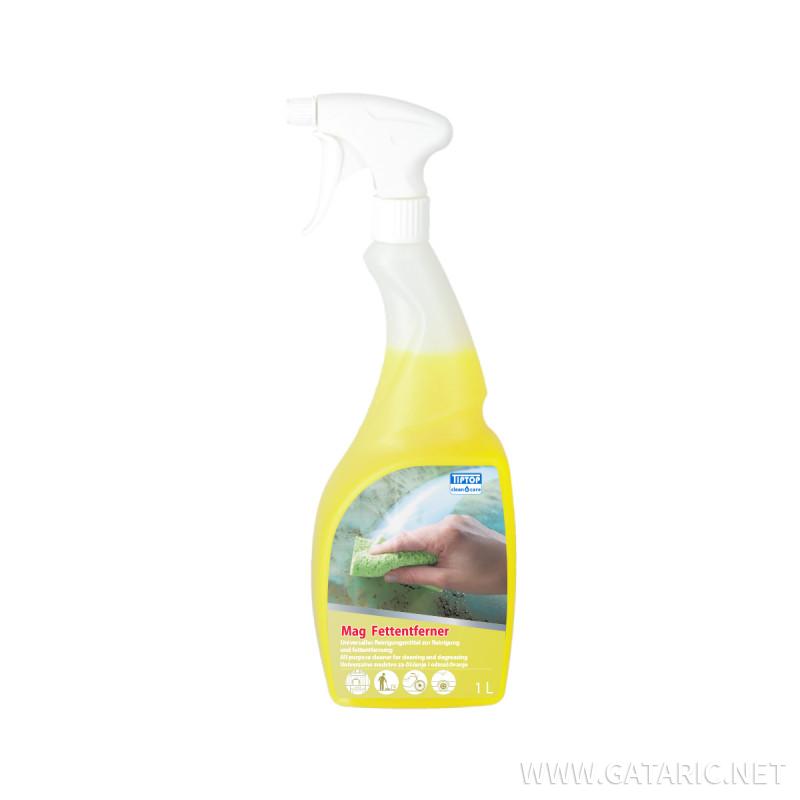 Tip Top Clean
All purpose cleaner for cleaning and degreasing Mag Fettenferner 1L

• Degreaser is a ready-to-use solution for quick and e cient cleaning.
• Used for cleaning washable and waterproof surfaces such as ovens, extractor hoods and filters, barbecues, dishes, rustproof surfaces, cutting machines, heavily soiled floors, bicycles, motorcycles, car engines and rims.
• Suitable for removing greasy stains from clothing (check the color fastness of the inner part of the clothing beforehand).
Check availability
To see the prices, you must be registered as a legal entity.
Basic information
Item number
TTC 408762
Bar code
3871284087622
Product name
All purpose cleaner for cleaning and degreasing Mag Fettenferner 1L
Category
Floor & Surface Detergents
Brand
Tip Top Clean
Measurement unit
pcs
Dimensions
Length
/ cm
Width
/ cm
Height
/ cm
Weight
1 kg
Logistics information
Sales unit
1
Basic Package
1
Inner pack
/
Transport box
6