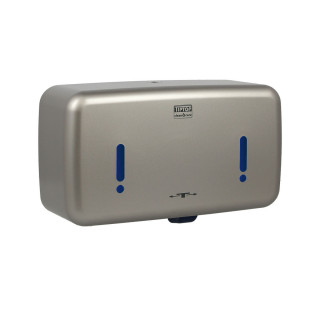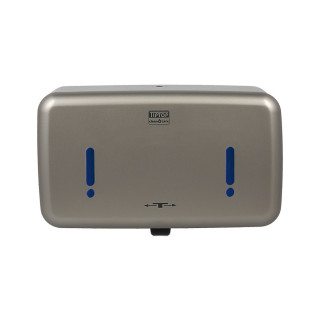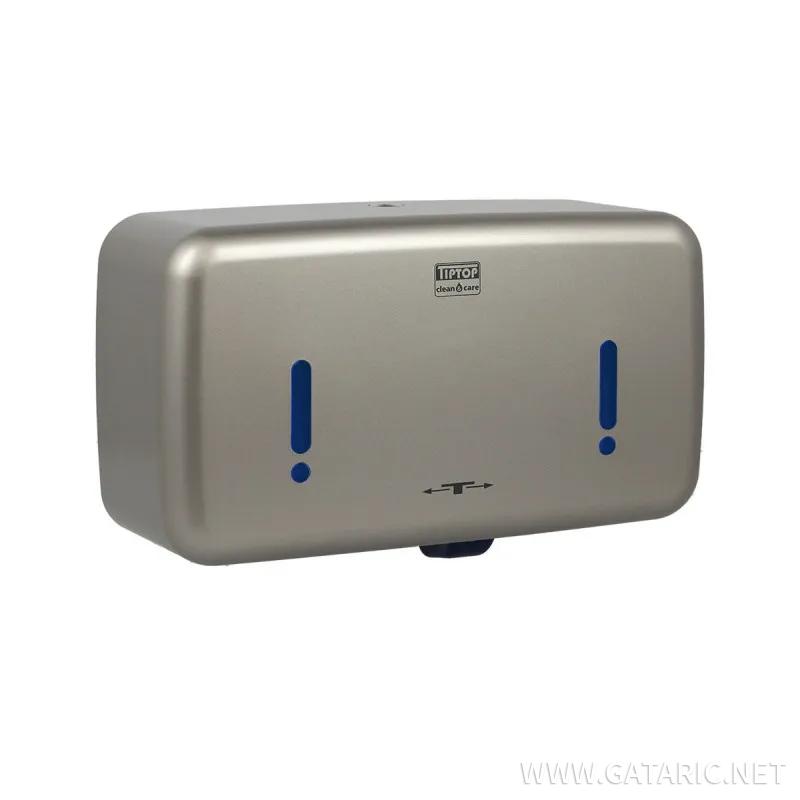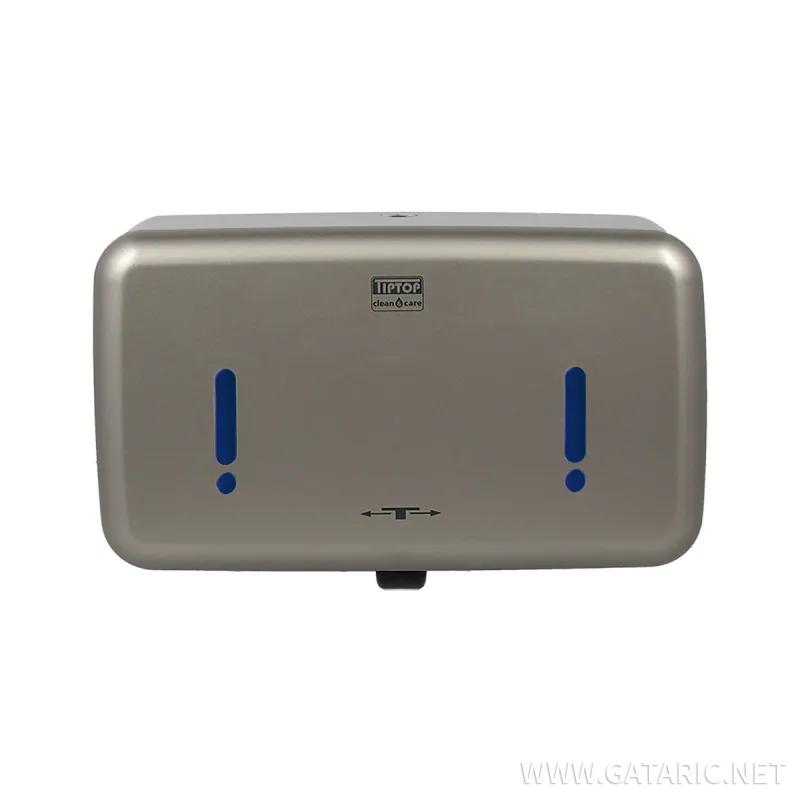 Tip Top Clean
Toilet paper dispanzer "Harpoon"

• Viewing window for level control
• Recesses for easy fastening
• Durable metal lock
• Can be filled with two pepier rollers
• Activating the replacement roller with a slider
• Dimensions (HxWxD): H250xW320xD133 mm
• Colour: grey
• Quality made in Germany
Check availability
To see the prices, you must be registered as a legal entity.
Toilet paper dispenser

Toilet paper dispenser for long-term toilet paper rolls.
To avoid shrinkage, we recommend the use of lockable toilet paper dispensers in all public and public toilets.
Since toilet paper must always be available, it is higly advaisable to use our double roller dispenser. After consumption the first role is made available to the user a second role. The toilet paper rolls used have a long running length, so the filling quantity of our donor corresponds to approx. 8 - 10 household roles.
In order to meet all requirements, we offer 2-layer and 3-layer toilet paper. One roll of toilet paper corresponds to up to five normal household roles.

Product benefits

• lockable
• easy filling
• avoids waste because it is sleeveless
• high filling capacity
• impact-resistant plastic housing
• easy assembly

Basic information
Item number
TTC 408540
Bar code
3871284085406
Product name
Toilet paper dispanzer "Harpoon"
Category
Toilet paper dispensers
Brand
Tip Top Clean
Color
Gray
Measurement unit
psc
Dimensions
Length
13.3 cm
Width
3.2 cm
Height
20.5 cm
Weight
1.12 kg
Logistics information
Sales unit
1
Basic Package
1
Inner pack
/
Transport box
1