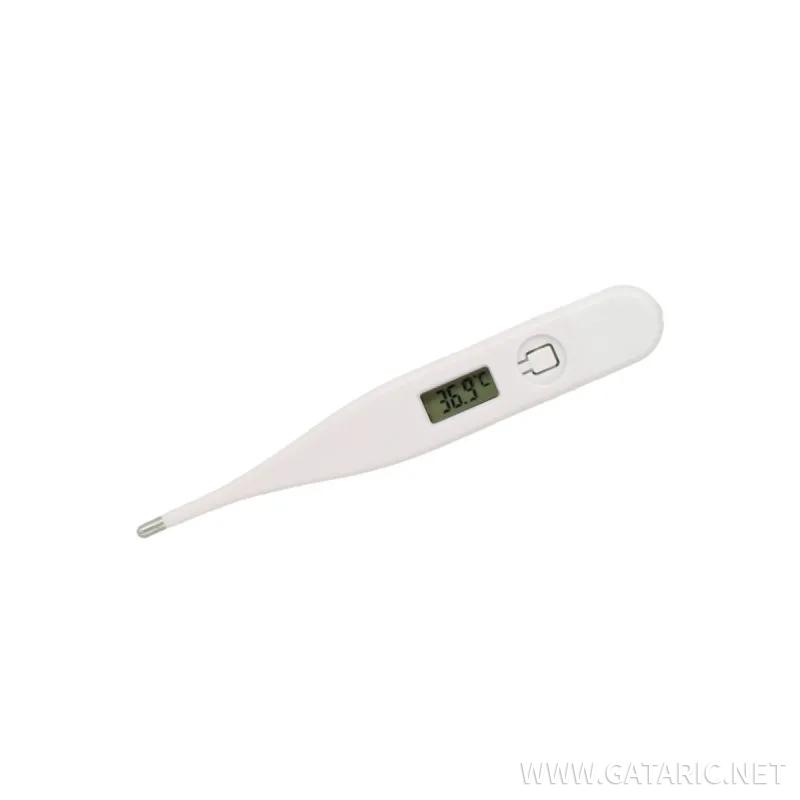 Tip Top Clean
Digital Thermometer "XHF2001"

• Easy-to-read digital LCD screen (liquid crystal display).
• Compact, precise and durable LSI device (large-scale integration).
• Temperatures can be taken under the arm (axillary) or under the tongue (orally).
• Very sensitive device. Quick to the result.
• If the thermometer is inadvertently left on after the temperature has stabilized, it will turn off automatically in 8-10 minutes.
• Lightweight and compact (12 grams), universal for use for the whole family.
• Body made of ABS material and made without mercury
Check availability
To see the prices, you must be registered as a legal entity.
Basic information
Item number
TTC 401463
Bar code
3871284014635
Product name
Digital Thermometer "XHF2001"
Category
Standard Thermometers
Brand
Tip Top Clean
Color
White
Measurement unit
pcs
Dimensions
Length
13.5 cm
Width
2.8 cm
Height
2 cm
Weight
0.028 kg
Logistics information
Sales unit
1
Basic Package
10
Inner pack
/
Transport box
500