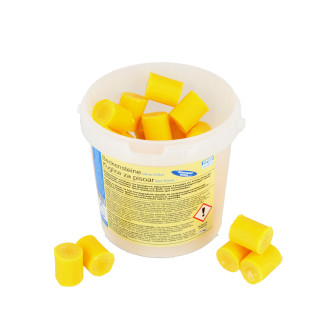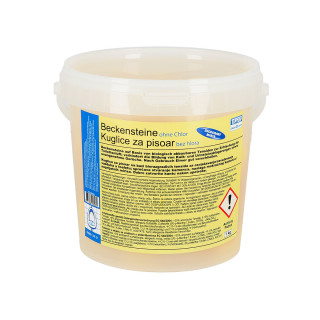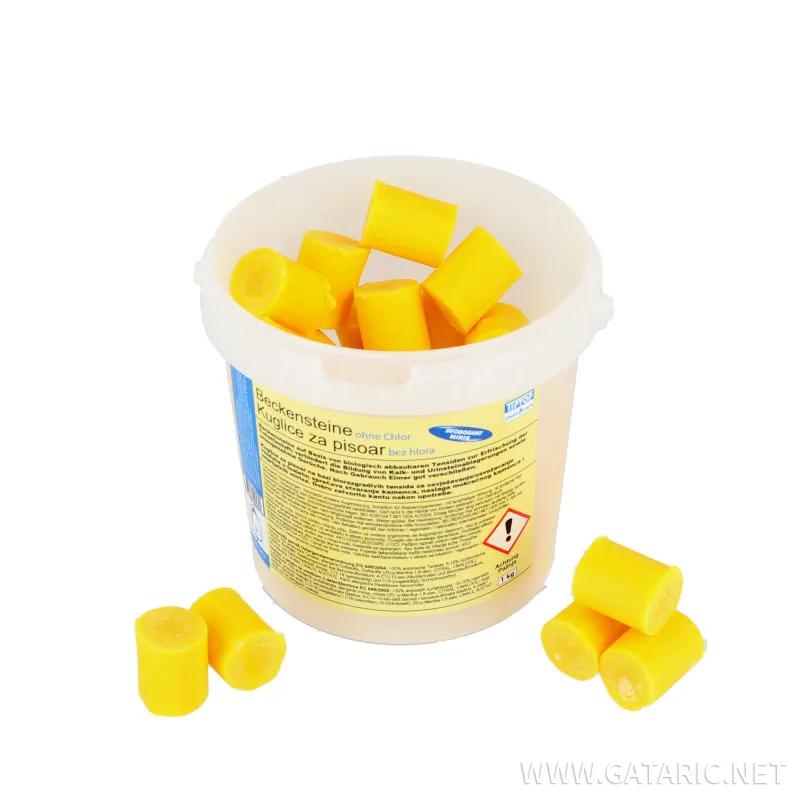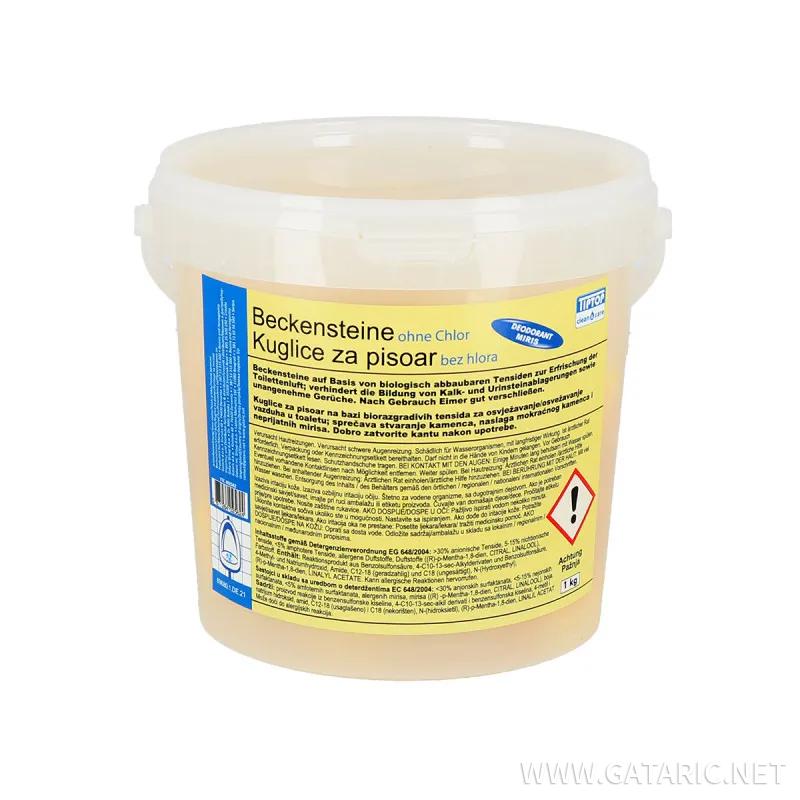 Urinal balls without chlorine 1kg

• Pool stones based on biodegradable surfactants to refresh the toilet air.
• Prevents the formation of limescale and urine scale deposits and unpleasant odours.
• Harmful to aquatic life with long lasting effects.
• When handling, make sure that it does not come into contact with skin or eyes.
• Close bucket well after us
Check availability
To see the prices, you must be registered as a legal entity.
Basic information
Item number
TTC 402562
Bar code
3871284025624
Product name
Urinal balls without chlorine 1kg
Category
Professional air fresheners
Measurement unit
pack
Dimensions
Length
/ cm
Width
/ cm
Height
/ cm
Weight
1 kg
Logistics information
Sales unit
/
Basic Package
/
Inner pack
/
Transport box
• Pool stones based on biodegradable surfactants to refresh the toilet air. • Prevents...