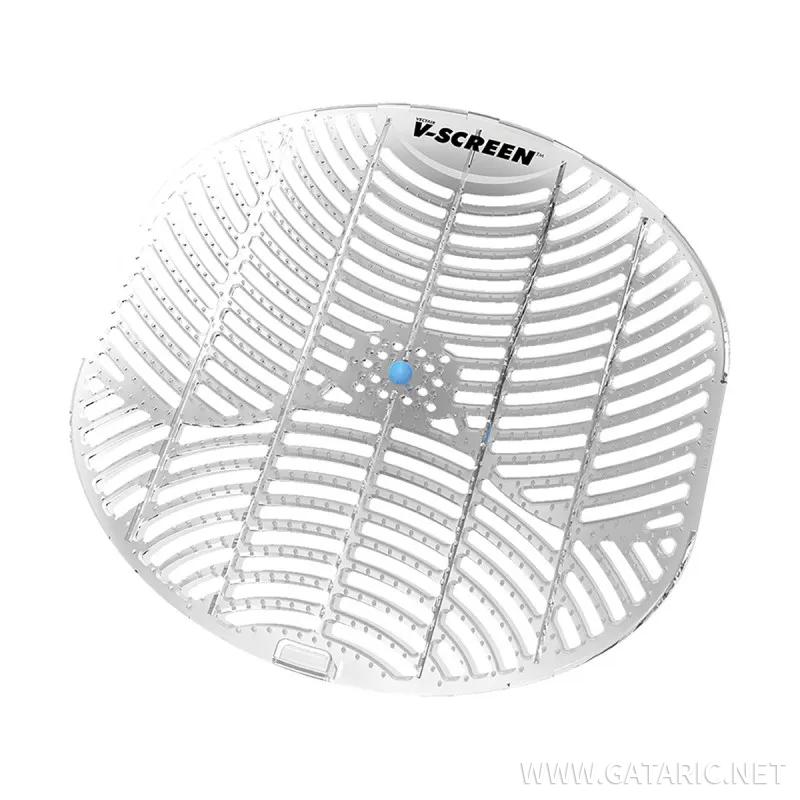 Tip Top Clean
Urinal screen "COOL MINT" 12/1

• Reduce bad smells, a fragrance additive keeps the urinal smelling fresh for up to 30 days.
• Clever design, unique web design prevents splash back. Innovative angled anti splash texture keeps urinal area clean.
• Easy to service, integrated handle means quick and easy replacement of the urinal screen for ease of servicing.
•- Flexible design, unique anti-slip feature helps keep optimum position.
• Cost e ective, saves money with no more drain blockages.
• Recyclable, V-Screen is made from flexible EVA (Ethylene Vinyl Acetate Copolymer).
Check availability
To see the prices, you must be registered as a legal entity.
Basic information
Item number
TTC 1013
Bar code
847583001013
Product name
Urinal screen "COOL MINT" 12/1
Category
Professional air fresheners
Brand
Tip Top Clean
Measurement unit
pack
Dimensions
Length
/ cm
Width
/ cm
Height
/ cm
Weight
0.55 kg
Logistics information
Sales unit
1
Basic Package
12
Inner pack
/
Transport box