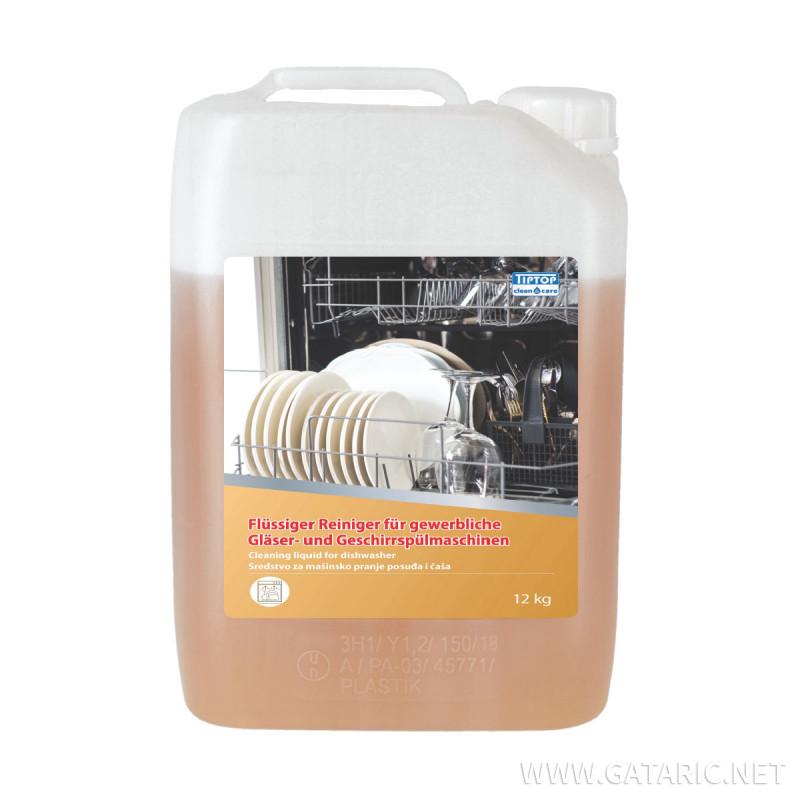 Tip Top Clean
Cleaning liquid for dishwasher 12kg

A liquid alkaline medium for washing dishes, cups and glasses in dishwashers.
• The balanced composition enables optimal cleaning performance and e ciently removes residues of coffee and tea.
• Contains chlorine-based bleach and a limescale inhibitor.
• Suitable for use in hard water.
Check availability
To see the prices, you must be registered as a legal entity.
Basic information
Item number
TTC 401528
Bar code
3871284015281
Product name
Cleaning liquid for dishwasher 12kg
Category
Machine dishwashing
Brand
Tip Top Clean
Measurement unit
pcs
Dimensions
Length
/ cm
Width
/ cm
Height
/ cm
Weight
12 kg
Logistics information
Sales unit
1
Basic Package
1
Inner pack
/
Transport box
1