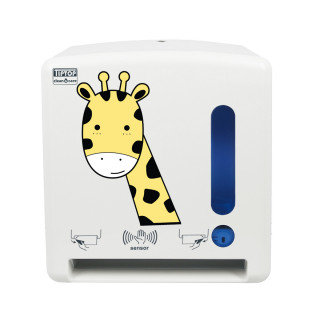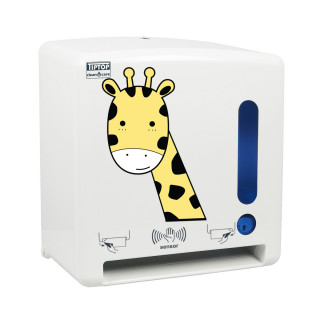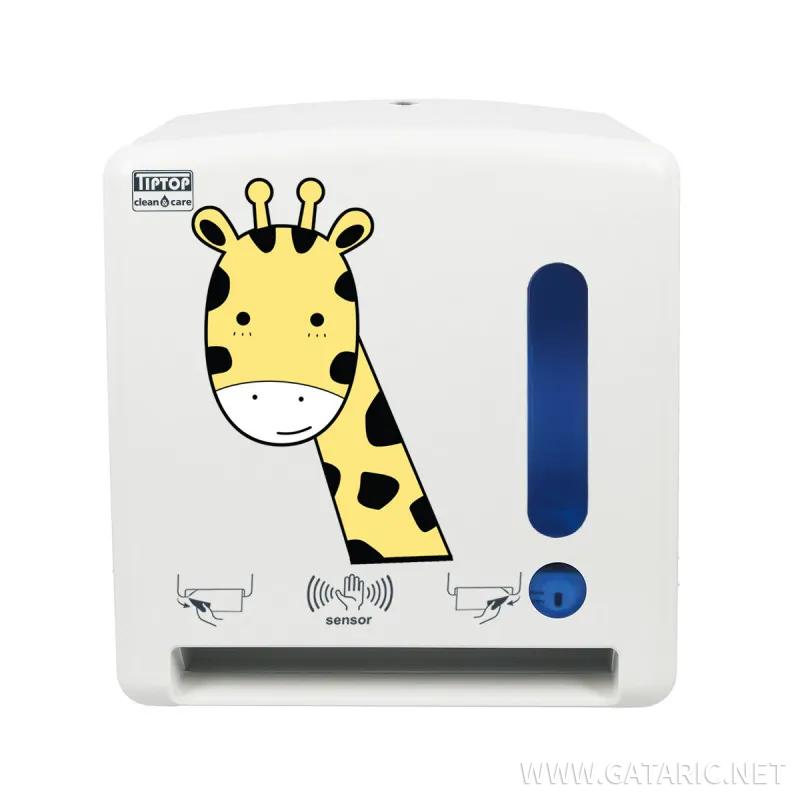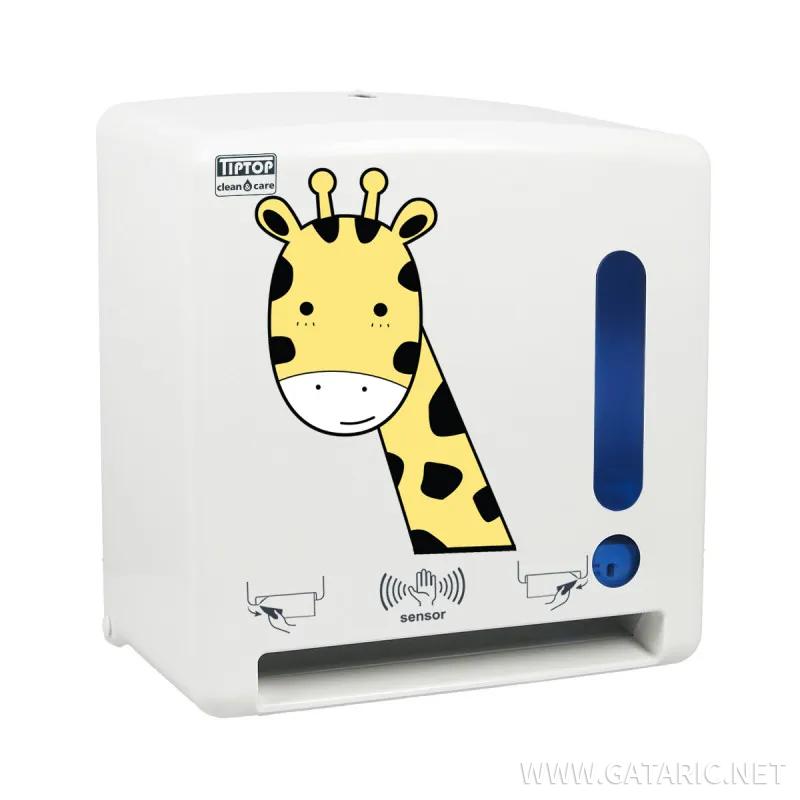 Tip Top Clean
"Touchfree" towel dispenser "Giraffe"
• The dispenser offers optimal hygiene
• Suitable for paper rolls
• Sensor field that goes over the entire width
• Works completely non-contact
• The required paper length can be infinitely adjustable from 15 to 80 cm
• Adjustable pause function from 0.5 to 5 seconds enable the maximum savings potential
• Durable metal lock
• Recess for easy attachment
• Quick change of paper rolls
• Easy replacement of the AN 1504-0000 batteries
• Extremely low energy consumption, one battery pack is sufficient for 100 towel rolls a 140m
• Dimensions (Hx5xD): 345X330X215mm
• Material: Plastic
• Case color: white
• Motive: giraffe
• Qualiti made in germany
Check availability
To see the prices, you must be registered as a legal entity.
KINDERGARTEN

Child-friendly and motivating In a kindergarten children are always on the move while playing. Their small hands are constantly into contact with contaminants and bacteria. Thorough cleaning is therefore important at the latest before eating. Washroom dispensers allows most efficient hands cleaning provideing the little ones a lott of joy.
Our child-friendly, sensor-controlled towel and soap dispensers are entirely adjused to the needs of the little ones. The dispensers are easy to use. Environmentally conscious and sustainable Thanks to economical consumption the children are already learning think on environment and sustainabilaty. The funny motifs on the dispensers motivate the children to wash hands regulary turning it into reall fun.

To get the best results we recommend industrial batteries from Ansmann Germany AN 1504-0000.

Basic information
Item number
TTC 408524
Bar code
3871284085246
Product name
"Touchfree" towel dispenser "Giraffe"
Category
Hand paper towel dispenser
Brand
Tip Top Clean
Color
White
Measurement unit
psc
Dimensions
Length
21.5 cm
Width
33 cm
Height
34.5 cm
Weight
0 kg
Logistics information
Sales unit
1
Basic Package
1
Inner pack
/
Transport box
1