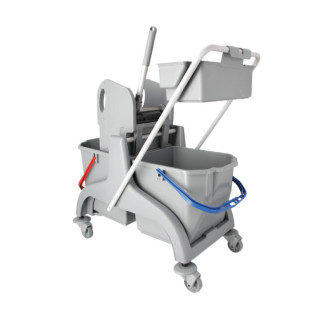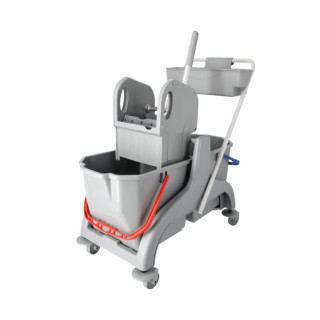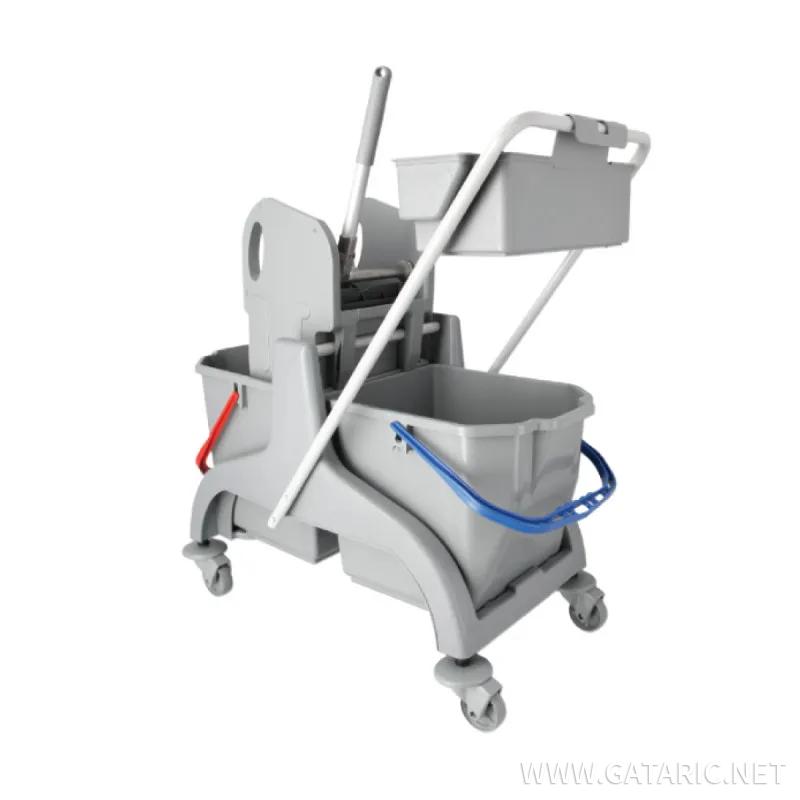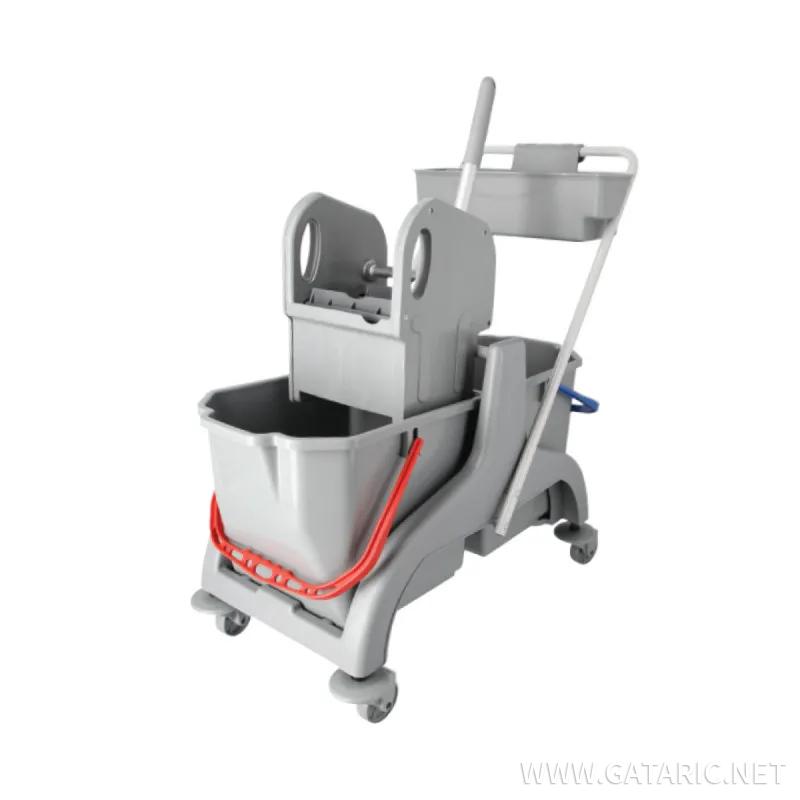 Item code:
3871284020223
Item number:
TTC 402022PX
• The trolley comes with 2 separable buckets (25 l) with different handle colors to make it easier to separate clean and dirty water.
• The universal press enables optimal dosing of the moisture of the mop cover used.
• There is also a practical plastic tub and storage compartment on the handle or holder of the double bucket.
• Including 4 wheels 75mm diameter and collision protection.
• The wheels can be rotated 360 °.
• The trolley can be moved very comfortably thanks to the swiveling drawbar.
Check availability
To see the prices, you must be registered as a legal entity.
Basic information
Item number
TTC 402022PX
Bar code
3871284020223
Product name
Double bucket
Category
Bins, mops, drainers
Measurement unit
pcs
Dimensions
Length
/ cm
Width
/ cm
Height
/ cm
Weight
0 kg
Logistics information
Sales unit
/
Basic Package
/
Inner pack
/
Transport box