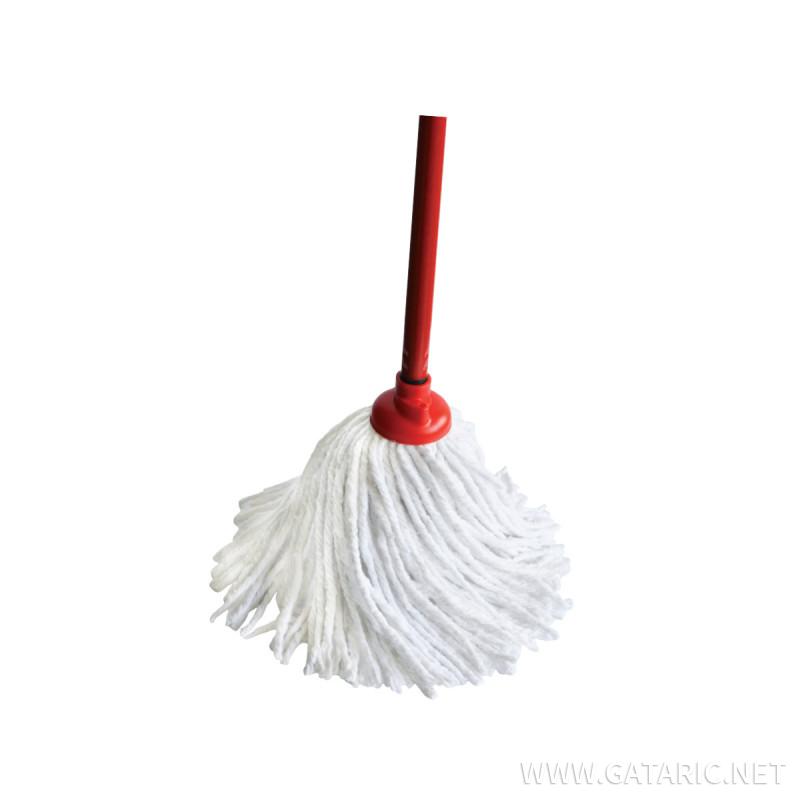 • Used for washing all floor surfaces, stairs and hard-to-reach corners of the room.
• Can absorb large amounts of moisture thanks to cotton fibers.
Check availability
To see the prices, you must be registered as a legal entity.
Basic information
Item number
TTC 401611
Bar code
3871284016110
Product name
Cotton mop
Category
Bins, mops, drainers
Brand
Tip Top Clean
Measurement unit
pcs
Dimensions
Length
/ cm
Width
/ cm
Height
/ cm
Weight
0.336 kg
Logistics information
Sales unit
1
Basic Package
1
Inner pack
/
Transport box
50
• For cleaning various types of floors • The depth of the drainer is ideal so that the...
• The base of the wiper can be rotated 360 degrees, allowing cleaning in hard-to-reach ...